Dearest friends,
I would like to recommend to you all something that I am, and have been for a while, excited about.  It's a video magazine.  I did not know that such things existed, but as I'm visually oriented, I have come to appreciate and enjoy this medium for communication.  This magazine benefits from a visual medium for communication because it is a magazine devoted to fine art.  It offers another perspective for artists and connoisseurs alike to view living artists speaking (interviews) and working (demonstrations).
The name of the magazine is "American Painting Video Magazine" (APVM).  Each issue contains great footage of artists alive today working in a realist styles.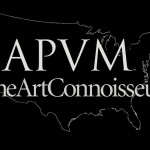 They are well filmed: the majority of the content focuses on the drawing or painting technique, but they also emphasize the intellectual side of the artist through interviews and reviews of books and DVDs.  I have to say that if it were not for APVM I would not be the artist that I am today.  It was here that I first learned about Jacob Collins and Alexey Steele.
The issues are $10.00 each and run about 2 hours.  The creator of the magazine (artist Michael Kline) gives it a unique voice and angle: it's a magazine for artists by artists; however, it is also geared toward connoisseurs of art (a connoisseur is someone that is able to recognize what is good in something, while a snob is someone that focuses in on what is bad about something).
Here's the great news: APVM believes that the magazine should reach a greater audience, so they are providing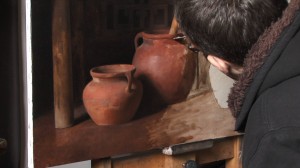 current issues for free, in hopes that they will reach a wider audience, and so influence more people.  You can view this Spring Issue for FREE!  They will be able to do this by providing back issues for the usual $10.00, and hopefully that will be enough to keep them afloat.  I have myself bought about 5 issues and none are a disappointment.  They all gave me some invaluable lesson whether as a working artist or an art appreciator.  Each issue brings me into contact with a new artist that I never knew existed before.  I've found people that really inspire me as an artist, and I have been given a broader picture of this powerful, energetic, underground movement in American art today towards Beauty.
I particularly enjoyed Volume I Spring Issue, Volume II Spring Issue (see preview below), and Volume II Summer Issue.  I recommend those as good introductions.  I hope that you do get the chance to view at least the current issue, and if your interest is sparked, you can download back issues here.